Sorry to repeat the boots from the last post, guys! They are just so perfect that I find myself wearing them a lot, especially on the few days of rain we have had 'round LA. JFR sent me a new little goodie package o' jewelry, and I am totally loving the crazy earrings. I wish I would have seen this snakeskin cuff, though! It's only, like, $22 USD and is mega-rad.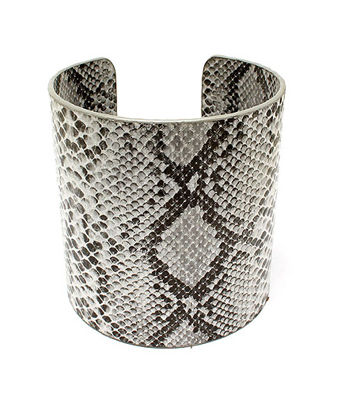 Lately, I've found myself dressing like more of a badass. I think it has something to do with the stress. I'm worn so thin that I feel like I don't have time to mess around. Be prepared to see this beanie pretty much permanently affixed to my head as winter takes full charge. Also, I haven't been updating as much because I've been basically falling over dead every day from working two jobs. Once real work ends,
Tunnel Vision
work begins. Egad, I can barely keep up.
Twitter
followers would have seen this sneak-peek image from one of our product shoots over the weekend:
That's our model Hannah, pretty much killin' it. We shot 59 garments on her in one day -- and we still have four more days of product shots to go. Needless to say, the store will be STOCKED.
Guys, I can barely form sentences due to overwhelming exhaustion. I don't really know what else to say right now. I like candy, sci-fi, and you, okay? Okay.