What's the most metal day of the year? Black Friday, duh.
Ash Wednesday is a close second, though.
Anyway, here is a video in which I ramble on for an uncomfortably long amount of time about shopping on Black Friday, misuse the word ubiquitous (I swear, I was just on a different train of thought -- I know what "ubiquitous" means!), and get all preachy about privilege and supporting small businesses to make up for my overwhelming guilt at having bought into the corporate shopping hype machine.
Then, my dog makes a nest on all of my clothing. Man, dachshunds love to burrow. Hey, here's a picture of a burro:
Hello, burro pequeno (burrito?). One day you will be full-grown and I will ride you down to the bottom of the Grand Canyon.
Three cheers for homophones.
OMG GUYS, if I make a shirt that says "Homophones not Homophobes", would you totally wear it?
Wait, what was I talking about? Oh yeah, a video.


After I filmed the video, I took some Photobooth pictures of myself. My first instinct was to make this face: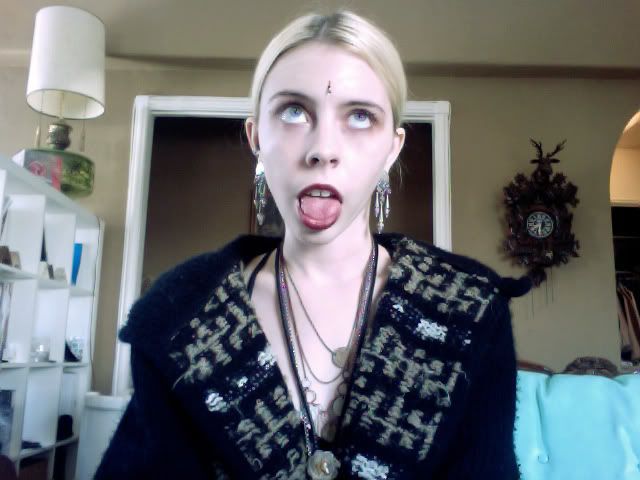 Then I was like, "Oh, my mom will be really proud of that one. She already has to tell her friends that her daughter never went to law school." So, I forced myself to take some in which I try to look pretty.
You know, as pretty as you can look when you're dressed like an extra from a No Doubt music video in 1997.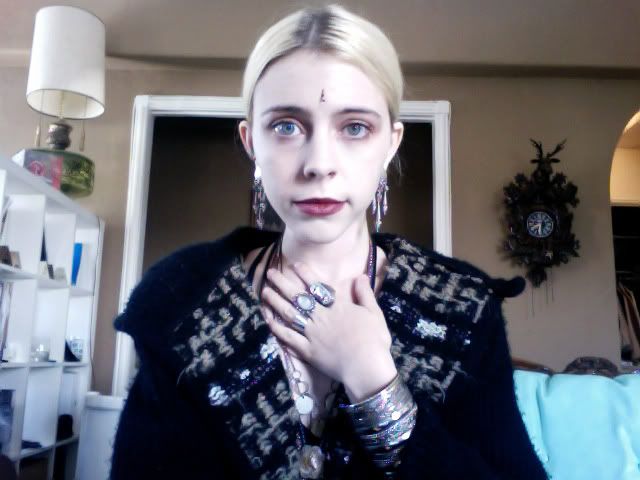 Why yes, I have fingers. Oh great, now I feel guilty about being snarky regarding my fingers. Every finger is a privilege, people, remember that.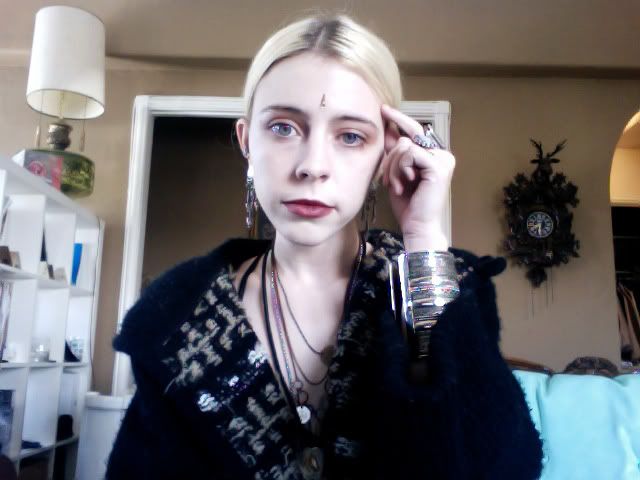 Here I am pointing to where my migraine is. Right there. Yep. It's brought on by the stress of pretty much working two full-time jobs, then feeling guilty about blogging during day-work hours, even though I technically count this as my "lunch" break. The food component of lunch is actually just me eating chocolate chip cookies constantly throughout the day.
I hope you all learned something special about me today:
I suffer from chronic anxiety disorders and am overly-communicative.
But man, do I love a good deal!
(Say that last part like every horrible female "am-i-right-ladies" comedian ever. "Am I right, ladies?!")