Studded Bustier - Mink Pink for Nasty Gal, Vest - Vintage, Leather Vest - Catherine Malandrino (was a jacket...I cut the sleeves off), Shorts - Thrifted Cut-Offs, Belt - Vintage, Cuff - c/o JFR, Necklace and band ring- c/o Vanessa Mooney, Shoes - wholesale-dress.net
Timony
took these photos for me while she was shooting our product for
Tunnel Vision
! It was windy, so the motorcycle vest kept blowing over awkwardly.
Can we just talk about these shoes for a minute?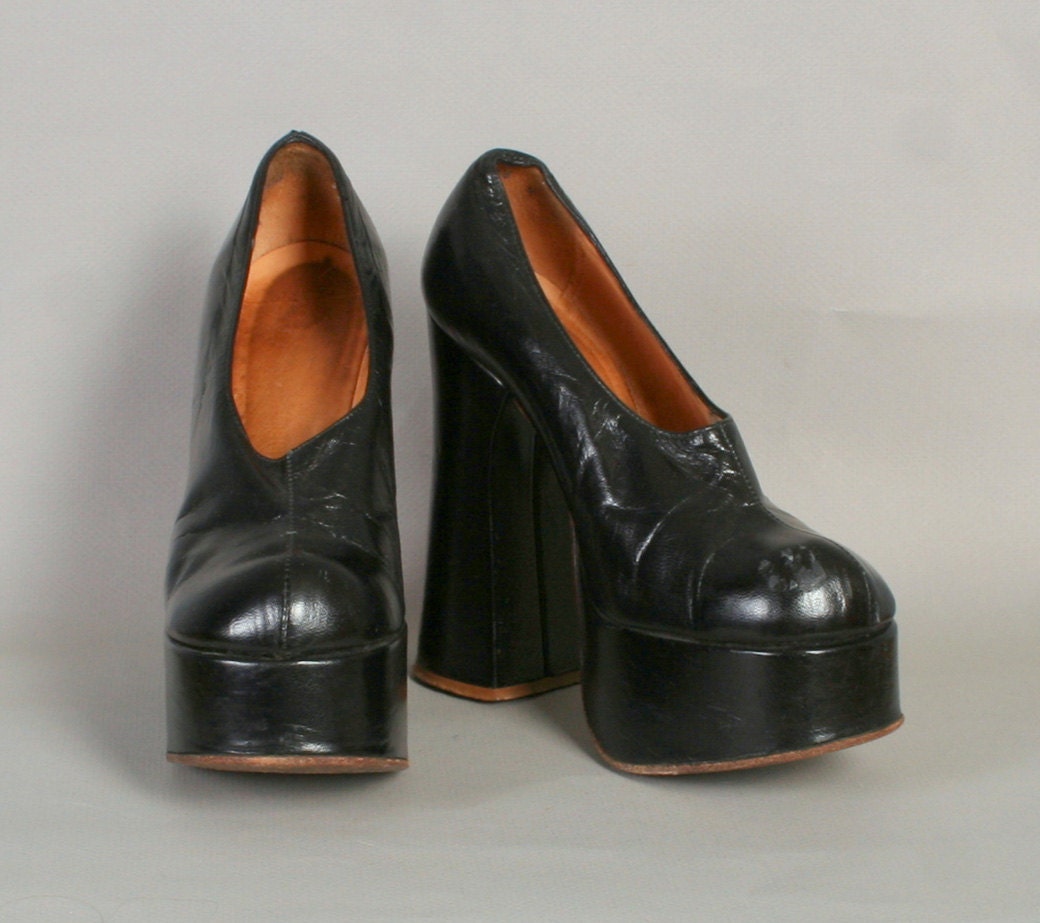 Ummm...give to me. They are $145 over at
Lucky Vintage
! Someone should buy them. Buy them, guys. BUY THEM SO I DON'T.
You know who else has some bombtastic shiz up right now? Freakin' Thrifted & Modern. I mean, dayum.
Click the pic to shop and buy the amazing things and then email me "IN YO FACE" and make me cry in fits of jealousy because I want the things but just had to pay $600 in parking tickets and therefor should not buy the things.
What, don't look at me like that. Oh, sure, like you've never had $600 in parking tickets. These things just HAPPEN is all. Also, it kinda makes me feel like a badass, like that episode of Seinfeld where Newman turns out to be the scofflaw? Like that. I'm Newman. I think that makes
Brit
Kramer.